Staying on-site at our Camp-Resort offers a wide variety of things to do, but have you thought about exploring Amish Country, Pennsylvania? From Amish tours and villages to fun attractions and family-owned restaurants, Amish Country in Lancaster, PA offers a variety of things to do for all ages. Keep reading for our top 5 recommendations!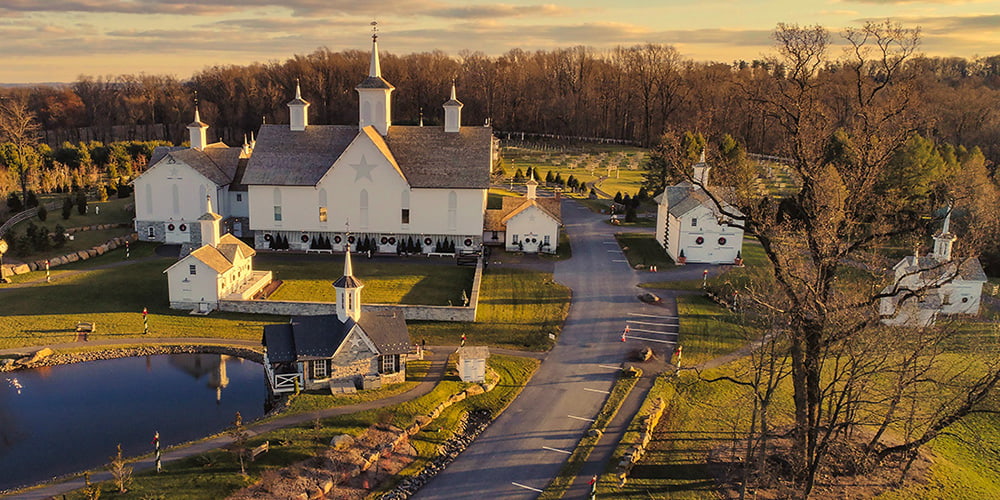 Photo by amishvillage.com
The Amish Village
If you're looking to experience the most authentic Amish way of life, you must check out The Amish Village. This attraction is only 25 minutes away from our Camp-Resort and offers tours of the Amish Farmhouse and Village, a Backroads Bus Tour around Lancaster County's backroads, and tours of the Schoolhouse and Outbuildings. Rates are as low as $12/adult and $7/child. These can either be scheduled in advance or booked on-site when you arrive! Plus, The Amish Village only employs Amish and ex-Amish friends in order to deliver the most accurate information - giving you an authentic experience of the Amish culture. You can book your tour here.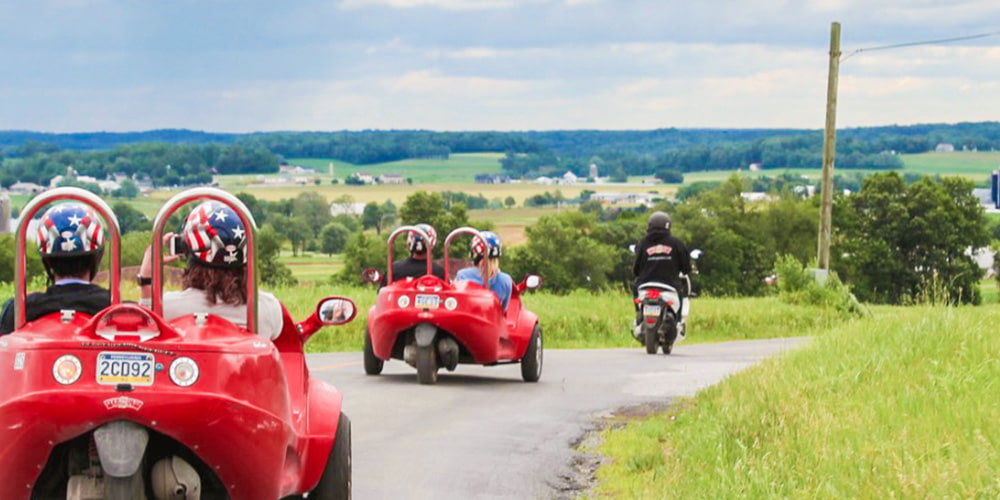 Photo by strasburgscooters.com
Strasburg Scooter Tours
Make the most out of your day trip to Amish Country, PA by visiting Strasburg Scooter Tours! This attraction is less than 25 minutes away from our Camp-Resort and is perhaps the most unique way to explore the area. Rated #1 for tours on TripAdvisor in Lancaster County, you can ride on a scooter or slide into a scoot coupe for a breathtaking passenger experience. Enjoy views of the Amish riding on horse and buggie, Amish farms, acres of farmland, and much more. Choose from various tour options like the Sunset Covered Bridge Tour, Bridges & Brunch, Ice Cream Experience, and even Date Night in Amish County! Please note that driving a scooter requires a valid driver's license.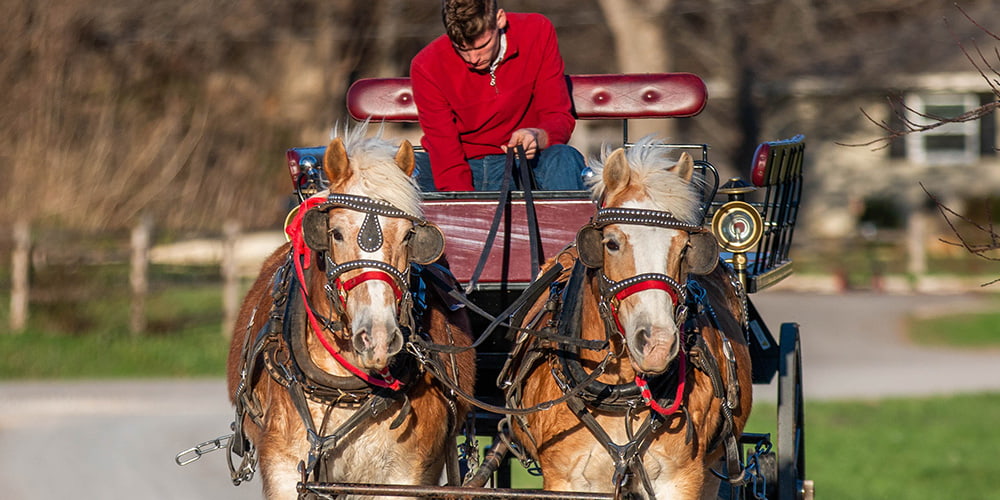 The Amish Farm & House
Just over a half an hour away from Jellystone Park™ Quarryville, PA lies The Amish Farm & House. Known as America's first Amish attraction, you're guaranteed to leave feeling educated about the Amish culture! Choose from guided house tours or a 90 minute bus tour that takes you along the countryside of the Amish Community. Rates start at $12.95/adult and $8.95/child. During your experience, you'll know the reason why the Amish don't drive cars or use electricity, where the Amish live and work, how to tell if a home is Amish-ownded, and what crops Amish farmers grow. This is an educational experience you won't want to miss!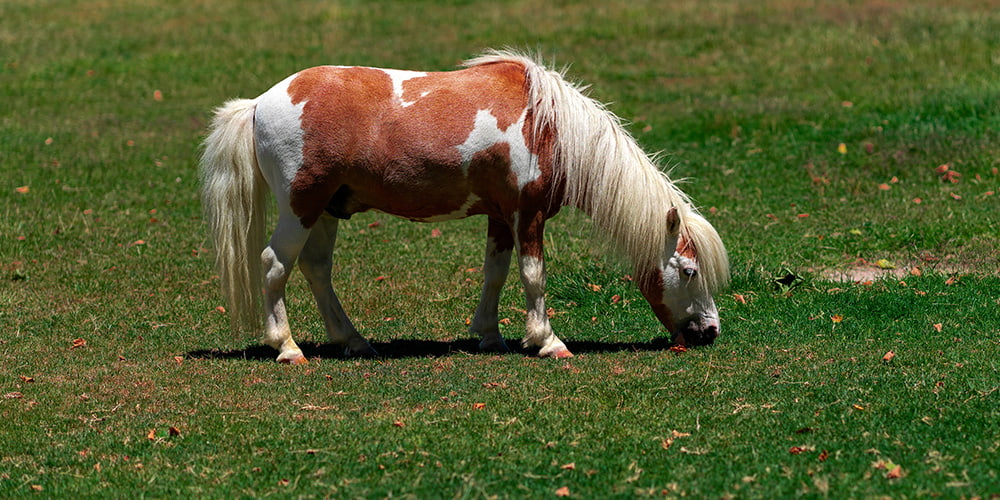 Li'l Country Store & Miniature Horse Farm
Step inside the ultimate gift shop at Li'l Country Store & Minature Horse Farm! This quaint shop sells a variety of Amish crafts, baked goods, and even homemade root beer! Li'l Country Store & Miniature Horse Farm is less than 25 minutes away - making it the perfect stop to bring a souvenir home with you. Plus, this unique Amish Country attraction includes a horse farm where you can pet, feed, and ride miniature horses! Best. Place. Ever.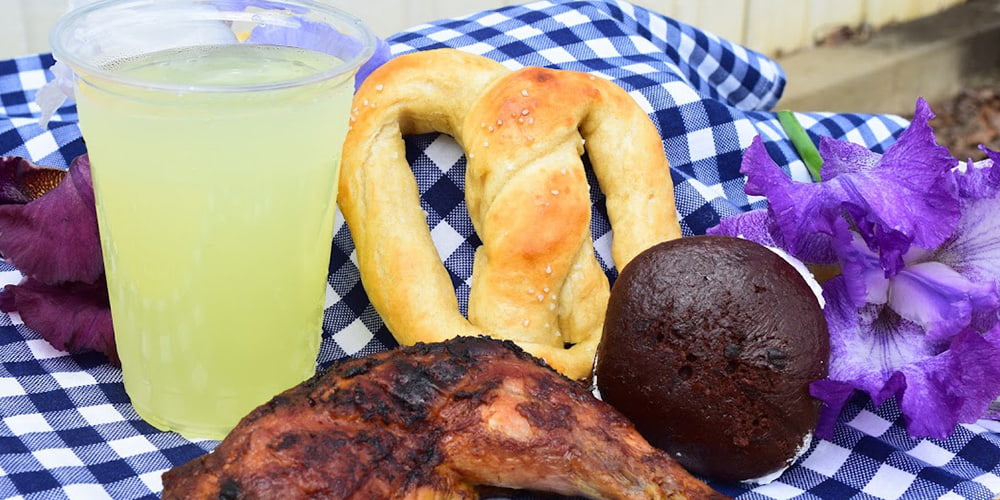 Photo by The BBQ Barn
The BBQ Barn
Everyone loves a good home-cooked meal, so stop by The BBQ Barn for a delicious meal you'll never forget. Enjoy Amish featured dishes like chicken, pulled pork, and rib meals that the whole family will love. To top it all off, you'll enjoy a whoopie pie and homemade coleslaw included with your meal! If you're looking to add a clasic Dutch snack, choose from various milkshake and ice cream flavors or hand-rolled soft pretzels. The BBQ Barn is a little over a half an hour away from our Camp-Resort, but once you taste the food, it will be well worth the drive.
As you can see, there is so much to do in Amish Country, Pennsylvania that the whole family will enjoy. Whether you're looking to learn about the Amish culture through guided tours or scooters, enjoy a home-cooked Amish meal, or want to take a handcrafted Amish-made souvenir home with you, Amish Country is the place to be. If you and your family are interested in additional Amish experiences, check out this list for everything Amish Country, PA has to offer. Start planning your day trip to Amish Country now!