When planning the perfect trip to anywhere, food is a huge consideration. It can be stressful trying to find the perfect place to eat for the family or a nice brewery or winery to visit on your own. Fortunately, when it comes to the city of Quarryville, PA, we've got you covered. Jellystone Park™ Quarryville is located on 63 lush, wooded-acres that adjoin a scenic 100-acre county park in Southern Lancaster, just a short distance from Philadelphia. As a result, we've become experts on the area. Below, we've outlined a few restaurants, wineries, and breweries that we personally recommend and hope you give a try during your next visit!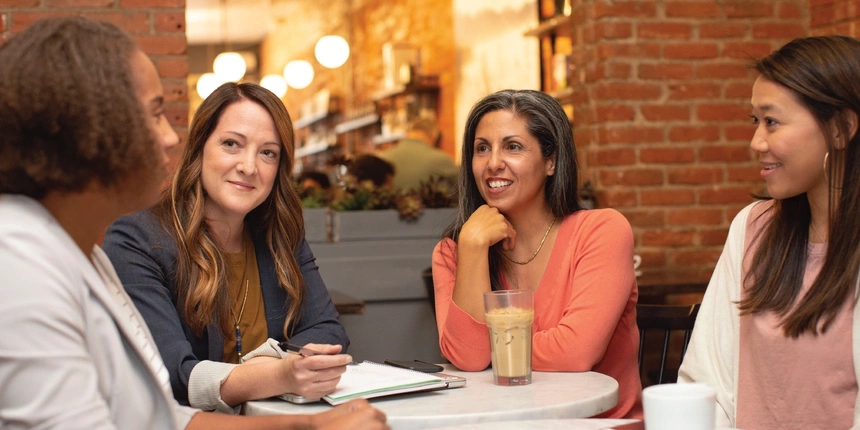 Restaurants
Finding a place to sit down and grab a bite can be tough. With so many different options and varying reviews, it can be difficult figuring out what places are truly good. Well, we can help with that! The Lancaster area has tons of restaurants to choose from with delicious food options. We've compiled our top five Quarryville, PA restaurants below!
Fireside Tavern
The Fireside Tavern is tucked away among the wonderful splendors of Lancaster County. It offers great American-style food, wonderful service, a cozy tavern, casual dining areas, and private banquet facilities. There are a variety of soups, salads, and sandwiches for everyone to enjoy! Every room in the Fireside Tavern offers beautiful views of the serene Lancaster county farmland. Whether you are looking for casual dining while watching your favorite sports team on TV, or a quiet dinner for two, or a comfortable night out with your family, the Fireside Tavern has the perfect area available to meet your needs.
Katie's Kitchen
Katie's Kitchen is an Amish owned and operated family restaurant conveniently located on Rt. 896 near Strasburg, PA. They offer a large dining room with booth seating as well as shaded picnic tables for guests who want to enjoy their meals in the great outdoors. They are known for their homemade breakfast, lunch and dinner dishes, including many Pennsylvania Dutch favorites, for dine-in and take-out. In addition, they are famous for their homemade Amish desserts and soft-serve ice cream. Don't miss this Quarryville, PA restaurant that is serving up the finest Amish cooking in the area!
Miller's Smorgasbord
Looking for a place that serves up classic Dutch specialities?
Miller's Smorgasbord
is the place for you! Ask to be seated as close to the view as possible, then make your way to the pickle bar before easing your way in to the many-stationed buffet, with classic Dutch-American dishes. Make yourself a classic spinach salad with sweet and smoky warm bacon dressing, go for slices of baked ham, or grab yourself a Pennsylvania Dutch-style chicken pot pie. You don't want to miss this classic spot!
Manor Buffet
The Manor Buffet is an upscale all-you-can-eat Asian buffet offering vast assortments classic and unique dishes from all types of cultures. They offer Korean, American, Italian, Japanese, and Chinese food. They pride themselves on using the freshest and finest ingredients when preparing each appetizer, side dish, or entree. Their buffet counter has over hundred varieties of appetizers, salad, hot foods, and bite size dessert! This is the perfect restaurant in Quarryville, PA for anyone looking to try something new!
Bird-In-Hand
Are you cracing Amish fare, home cooking, Dutch comfort food, farm-fresh goodness, and friendly service? Then the Bird-in-Hand Family Restaurant & Smorgasbord in Lancaster County, PA, will satisfy your appetite. Sample your favorite scratch-made dishes and classic recipes from the all-you-can-eat family buffet. Visit their classic soup-and-salad bar – and be sure to save room for the dessert buffet. Prefer menu dining and table service instead of the Amish-style buffet? Select made-to-order dishes from their varied menu.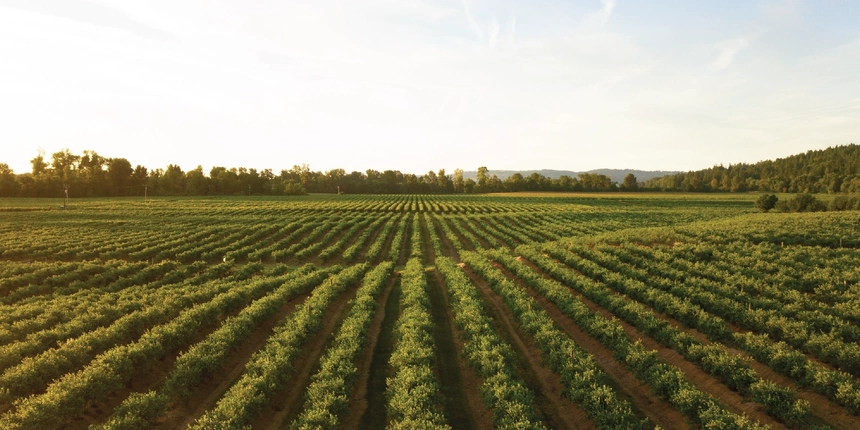 Image by: Britain Hill Venue & Vineyard
Wineries
When it comes to fine wine, these local wineries near Lancaster, PA are the perfect place to start. Whether you are a wine afficianado or you are trying your fist sip of wine, you will be sure to find something to enjoy at each spot! Wineries like these are certainly worth a try when visiting our Camp-Resort in Quarryville, PA!
Flickerwood Wine Cellars
When it comes to family traditions and values in wine-making, Flickerwood Wine Cellars is the perfect place to find quality wine. They specialize in small, handcrafted wines, limited in production but worth tasting. This family-owned business also loves music, provides unique entertainment, and serves quality wines that everyone can enjoy! Next time you are near our Pennsylvania campground, check out this local spot!
Britain Hill Venue & Vineyard
Amidst the scenic farmland of Lancaster County, enjoy the views and wine at Britain Hill. This family-owned and operated venue and winery is where memories are made, their newly built bank barn offers the perfect setting for any wedding or family gathering. This Lancaster winery offers an escape for family and friends to sip delicious, wines for all palates. This young vineyard practices sustainable agriculture while promoting local artisans in the Lancaster metropolitan area.
Wayvine
Located in Nottingham, PA, Wayvine is a 100% estate-grown winery that specializes in dry, low-intervention wines. Their goal is to produce a quality product that truly represents Pennsylvania's terrior. Their speciality wines are lightly filtered if filtered at all, so a little sediment is harmless and expected. This winery in Lancaster, PA provides a selection of over 50 local beers at the tasting room as well! This is a go-to spot for anyone near Quarryville!
A Concrete Rose
A Concrete Rose merges a bookstore, micro-winery, and live entertainment venue under one roof! The bookstore features books and art created by authors and artists of the African diaspora. They aim to provide the community with a place to freely express themselves and showcase their work on a regular basis. The inclusion of wine intersects a sophisticated experience with a casual experience; The Concret Rose aims to provide a fun, laid-back vibe for all to enjoy. This is defintely a unique place to bring everyone to enjoy a nice glass of wine and find a book that fits everyones specific genre!
Venture Upstairs at the Wynridge Farm Lancaster Tasting Room
Venture Upstairs at the Wynridge Farm Lancaster Tasting Room
is right off Harrisburg Pike in Lancaster City. Here, you are taken on a food and drink destination that'll make you feel right at home. With Happy Hour from 3PM-6PM every weekday, regular drink pairing events, and a Sunday Brunch, they are ready to serve up something that'll be sure to delight you. Find your perfect wine paring at this local spot!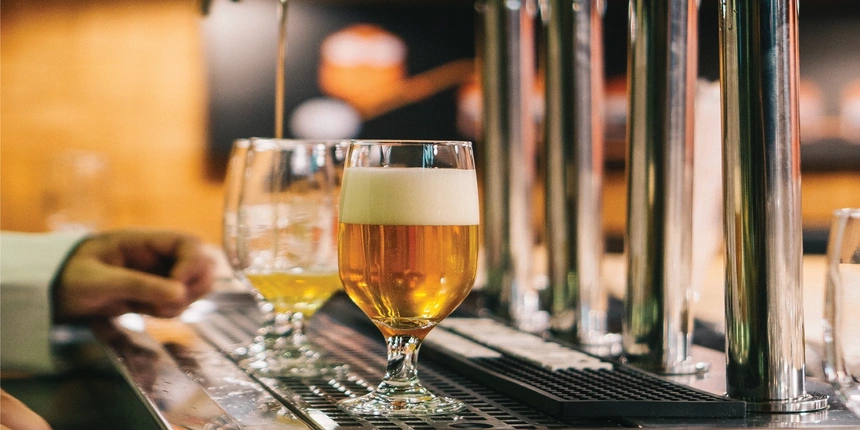 Image by: Wacker Brewing Company
Breweries
Quarryville, PA offers plenty of breweries but finding the best ones to visit can be tricky. Fortunately, if you're looking for a cold one in Lancaster or trying to sample some craft brews in Quarryville, these five breweries we've compiled below should have you covered.
Tröegs Brewing Company
Tröegs Brewing Company founded in Pennsylvania in 1997 by brothers John and Chris Trogner, Tröegs is driven by a sense of adventure and curiosity from their first beer, the Perpetual IPA - the best-selling IPA in Pennsylvania. Or the dark, malty and crisp Tröegenator. Maybe you've tried one of the hundreds of experimental Scratch Series beers they've brewed. Or taken the "Best Brewery Tour in America" at their home base in Hershey, PA. Whether you're already a member of their extended family or you're just getting to know Tröegs, there's always something new to discover at their brewing company!
Wacker Brewing Company
Wacker Brewing Company was brought back to life by the great grandson of one of the original brewery's employees and they are committed to providing the same high quality product and service that the Wacker name symbolized! They focus on perfecting their craft and supplying Lancaster County with an amazing pilsner and dunkelweizen that have to be tasted to be believed. Stop by the brewery for a six-pack, growler fill, or a flight. Also be sure to drop by one of the local establishments serving our beer on tap. They are eager and ready to hear what you think; after all, Wacker is "The Beer You Always Liked!"
Slate Farm Brewery
Slate Farm Brewery is committed to producing unique beers across the spectrum styles and categories. They are very proud to serve their customers with only the best, continually crafting each creation until we're happy. Everyday, this Lancaster brewery is driven by their core values: family, community, delivering quality flavors, and celebrating beer. Experience it for yourself by stopping by Slate farm Brewery for a brewery tour, a special event, or just to try what's on tap.
Cartel Brewing & Blending
Cartel Brewing & Blending is a Nano Brewery and Beer Café located in Lancaster, Pennsylvania. Their main focus is quality small batch beers that express a blend of timeless traditional beer styles along with recipes that reflect our craft beer ideology. Currently, their brewing process is primarily manual vs automated, allowing them to focus on every step with attention to detail. All of their offerings are produced, packaged, and sold at the main location along with a small list of local bars and restaurants who they partner with.
Mad Chef Craft Brewing
Looking for beer and food made in-house? Look no further than Mad Chef Craft Brewing in East Petersburg, PA. They specialize in being a culinary influence brewery that feeds all the senses. They guarantee to provide every customer with an insane culinary experience with food, beer, and entertainment. They offer trivia every Monday and live music every other Wednesday! With a variety of food and craft beer options available, you are sure to find something that will fulfill any craving you might have. Be sure to stop by this brewery in Lancaster, PA that will give you a sense of comfort the moment you walk through their doors.
Whether you're looking for a nice family restaurant, a beautiful vineyard & winery, or a cozy taproom to discover, Quarryville, PA has a place for you. If you need a place to stay while out here though, check out our Pennsylvania campground, as we are only a short distance from all of these excellent spots! To book your stay, call (717) 610-4505 or click
here
to view availability. We look forward to seeing you soon!